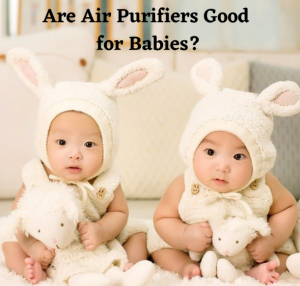 Having a bundle of joy is exciting, fun, and surreal. But raising a child combines a lot of dos and don'ts for the safety of the young one. When it comes to air purification, many parents frequently ask, "Are air purifiers safe for babies?" Yes. But you have to select the right one.
The safety and health of babies are among the prime concerns of every parent. Therefore, setting up a nursery for a baby requires the correct accessories setup. Once you have bought the furniture, you might also need to look for an air purifier for the nursery.
According to the AAP, about 4.2 million children have Asthma in the United States. And if one of the parents is asthmatic, there is a 25 percent probability that the child might experience the same allergies. For this reason, buying an air purifier comes in handy.
But when selecting an air purifier, you need to know whether the purifier is suitable for your baby's room or not.
What Should You Check When Selecting An Air Purifier For Your Baby?
Allergens like dust mites, mold, and pet dander trigger allergic symptoms in most children. So to prevent allergic reactions, an air purifier becomes helpful. It would be best to consider a few factors when selecting an air purifier for your little one.
Choose a HEPA purifier
The high-efficiency particulate absorbing filter can clean up to 99.7% of air contaminants and eliminate nasty odors from your baby's room. Further, the purifiers have a gentle humming noise proven to help infants fall asleep.
Inspect the purifier's clean-air delivery rate (CADR)
CADR is a metric used to measure the performance of an air purifier in cubic feet per minute. The advantage of checking the CADR is comparing the airflow and filter efficiency.
Avoid ionizing purifiers
Some air purifiers use ionization technologies to capture airborne allergens. Although they are efficient, they create ozone, which causes lung irritation for children and adults with respiratory allergies.
Choose the right size
Which size of an air purifier do you need? Air purifiers are designed to work for specific space sizes. If your room measures 400 sq. ft., a purifier capable of filtering contaminants in 200 sq. ft. may not be effective.
Some purifiers come with a humidifier function
Getting a purifier with a humidifier is an added advantage. The humidifier-purifier combo prevents your babies from sore throats and dry sinuses.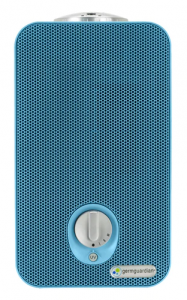 Benefits of an Air Purifier for Babies
For parents, it is crucial to keep their baby healthy and comfortable. Ensuring that indoor air is allergen-free is necessary. Check out the excellent benefits of an air purifier.
Improves your little one's mood
Unlike adults, children are easily irritated by contaminated air. When you turn on an air purifier, you improve air conditioning which boosts your child's mood.
Protects your baby from airborne allergies
With their delicate bodies, babies are susceptible to irritations and allergic reactions. Therefore, it is crucial to maintain a pollutant-free environment.
Do you have pets? An air purifier also effectively removes dander and odors from the air resulting in a cleaner environment for your baby.
Enhances your baby's sleep
Air purifier improves air quality which promotes better sleep for your child. However, you should select a quiet air purifier to ensure your baby gets enough sleep.
Final Thoughts
Are air purifiers good for babies? The answer is yes. Air purifiers not only provide clean air for babies but also parents. Besides, the CDC recommends using HEPA filters to clean and remove the most air pollutants thus preventing allergic reactions in babies.