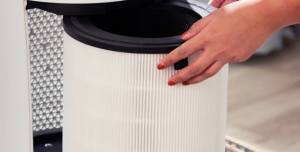 Air purifiers help keep the air in our homes and workplaces clean and healthy. It is crucial to keep the purifier clean for optimum performance. Remember, an air purifier cannot filter the air if the filters are clogged with dirt. But how do you clean air purifier filters?
How does an air purifier work? Air purifiers have a fan that pulls in the air that passes through the filters. The filters capture particles such as dust mites, allergens, and chemical pollutants. After a while, the filters get clog up with dust and lose their efficiency.
However, you can easily restore the ideal performance of your air purifier and improve air quality.
Should You Clean or Replace Your Filter?
Some air purifiers have filters that should be cleaned at specific intervals before getting a replacement. Others have filters that are supposed to be replaced rather than cleaned. Therefore, you need to read the air purifier's manual to know if a filter is washable or non-washable.
You have to follow the specific washing instruction so as not to damage the filters. Remember, filters are delicate, so it is very important to clean them safely. If you do not know if your filter is washable, you should not wash it.
Are carbon filters washable?
Carbon filters are neither long-term nor reusable. For this reason, carbon filters require replacement when not working efficiently. You can remove the particles accumulated on the filters or clean them using a soft brush.
How to clean HEPA filters
HEPA filters are common in air purification systems. Cleaning an air purifier can restore efficiency and allow it to be reused. There are two types of HEPA filters washable and non-washable ones. How do you clean washable them?
To remove the filters, you should follow the instructions on the purifier manual and see if there are specific processes.
Related: 11 Best Rated Air Purifiers under $100 in 2023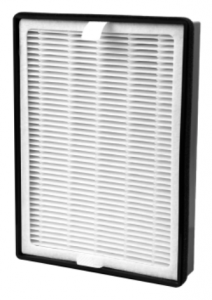 You may either clean washable HEPA filters by vacuuming or washing.
1. Vacuuming
When vacuuming, the cleaner removes particles from the filter and some parts of the filter's fiber. The method improves the purifier's efficiency but slightly causes damage to the HEPA filter.
2. Washing
If you do not have a vacuum cleaner, you can opt to wash the filter with water. You only need to run cold water through the filter until all the particles are washed out. However, you should never use any cleaning products.
After washing the filter, dry it until dry. Please do not install the filter when damp, as it might grow mold. For a non-washable HEPA filter, use a soft brush or the brush attachment of your vacuum cleaner. After cleaning the filter, ensure you clean the housing before reinstalling the filter.
Final Thoughts
You should check if your air purifier filters require cleaning or replacement. If you do not clean or replace the filters, efficiency decreases, and the purifier will shut down over time. If the air quality does not improve after cleaning the air filters, you should consider replacing them.